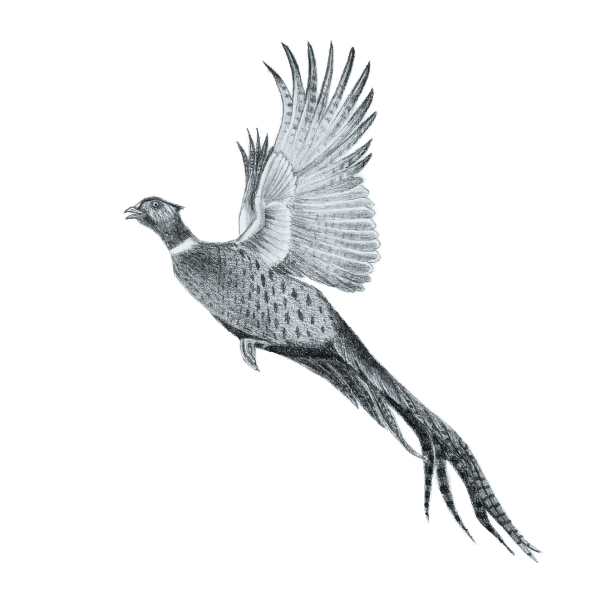 Pheasants Driven Shooting
Live the most traditional English-style pheasant hunting in Italy
The Pheasant Shooting Experience
Combine the most classic English-style pheasant shooting with the food, sunny weather, tourism opportunities and hospitality, typical of Italy. You will hunt in one of the most historic pheasant shooting estates in Italy, known for over a century for it's hilly terrain offering a great variety of drives, including some with very high pheasants.
Guests will be hosted in the private villa from the 18th century inside the hunting area, offering an authentic, exclusive and at the same time relaxing atmosphere. Non hunters will decide if spending their days visiting Pavia, Milan and local craftsmen, cooking or relaxing at the villa, joining the shooters during the hunt or just for a pizza break between the drives.
We can organize up to 3 shooting days, with all drives within 10 minutes from the villa. The typical day is organized over 4 drives for a line of 8 to 10 shooters, each with his own loader, and a total expected bag of 400 pheasants.
How to participate
Full Line – Your own tailored hunt
Minimum 6 guests

Select your favorite dates

Enjoy the villa and hunt in exclusivity

Tailor the shooting day at your preference

Organize activities & tour according to the wishes of each guest

Access the most exclusive experiences of Italian Safari Privé
Single peg – Join our Special 2023 Tour and Pheasant Driven Hunting
Nov. 5, 2023 – Nov. 12
8 days, from Langhe to the hunt, to Verona
Including VIP visits such as private villas and wine tastings, truffle hunts and visits of the finest Italian gun manufacturers
Dates
Nov. 5 - Nov. 12, 2023 (8 days)
The Tour
Langhe, Pavia and Verona
Hunting Days
2 (expected bag of 400 pheasants per day)
Price
€19.900 per couple, including 22% VAT
All Inclusive fo 2 guests
5* and Boutique Hotels, VIP visits in Langhe and Verona, all breakfasts, lunches and dinners, transfers and guides, as well as the exclusivity of the hunting area for 2 hunting days with no bag limit
The 2023 Pheasant shoot and tour
Nov. 5 – 7 2023: Langhe – Enjoy the best food and wine in Langhe, visiting wine cellars and private castles, hunting truffles and tasting regional food in local trattorias, all from your boutique hotel between the vineyards. 
Nov. 8 – 9: Hunting Estate – 2 days of pheasant driven shooting with 400 birds expected per day, enjoying the atmosphere and hospitlity of a private villa from the 18th century.
Nov. 10 – 12: Verona – Experience the atmosphere of one of the nicest Italian towns, sip a Spritz in front of the Roman Arena or look at Romeo and Juliet balcony; enjoy a cooking class, and visit Beretta and other gun manufacturers before closing your stay traveling around the most renown Italian food: parmesan, Parma ham and a balsamic vinegar.