Many aspects can make of a hunt a memorable experience, sometime the most relevant is the time spent with likeminded friends! We share this belief: we want you not only to live a great hunting experience, we want everyone in the group to have fun! Italy, with all its traditions, amazing estates, great food and wine as well as the endless tourism opportunities, allow us to set up programs where everybody within the group, hunter or not, will live a memorable experience. 
All Italian Safari group hunts are tailored programs where every aspect is carefully considered: the number of hunters, the experience sought after, the wishes of non hunters… With smaller groups, between 4 and 6 hunters, it's possible to tailor hunts for chamois, roe deer, wild boar and pheasants while larger groups of at least 7 hunters will have the opportunity to enjoy some of the most traditional Italian driven hunts for wild boars or pheasants.
While traveling in a small group you can also take advantage of tourism opportunities simply too expensive for single travellers. Wishing to enter the Sistine Chapel after the closing hour, rent a XVI° century villa in the Tuscan countryside, enjoy a clay shooting day with the Director of the Italian Olympic Shooting team or have a Michelin Star chef preparing your wild game? Let's plan together your stay in Italy beyond the hunting day!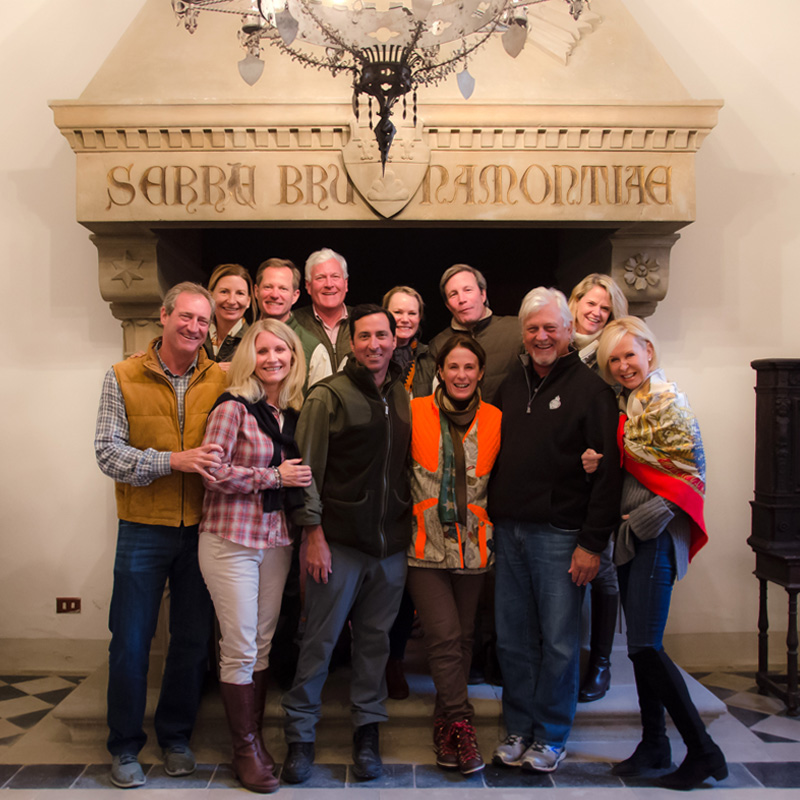 Events
At Italian Safari we design, implement and manage corporate events and incentive programs.
Thanks to our recognized experience in providing structured services and leveraging on our network of personal connections, we will offer your club members, top clients or best employees the experience of a life time!